Telehealth vs Telemedicine: What's the Difference?
Updated 01/20/2022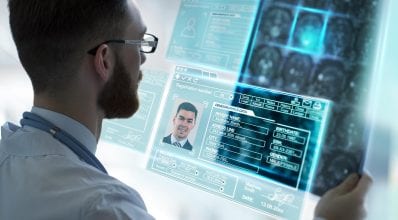 There are many new medical terms being used today that the average patient may not be familiar with. The intersection of traditional in-person medicine and internet technology can be a confusing place. What's the difference between telehealth and telemedicine?
Policymakers, vendors, and service providers often use tech language or throw out terms inconsistently. We're all confused from time to time! For example, the terms telemedicine, telecare, virtual care, and telehealth are often used interchangeably. The truth is that each of these terms refers to a different way of administering health care via existing technologies or a different area of medical technology. So, Telehealth vs Telemedicine. What's the Difference? Let's find out!
Telehealth vs Telemedicine. What's the Difference?
The terms telemedicine and telehealth have definitely been used pretty interchangeably as of late, but hopefully, we have cleared up any confusion you were potentially still dealing with when it comes to this topic. At Overland IOP, the telehealth services allow every patient to stay on track in their healing journey in a safe and healthy manner, while still receiving unsurpassed top-of-the-line care. If you are searching for mental health support or addiction treatment and guidance, the remarkable team at Overland IOP is able to provide the absolute best quality care in these stressful times when it is anything but simple to find a trusted crew that has such an incredible telehealth system as we do.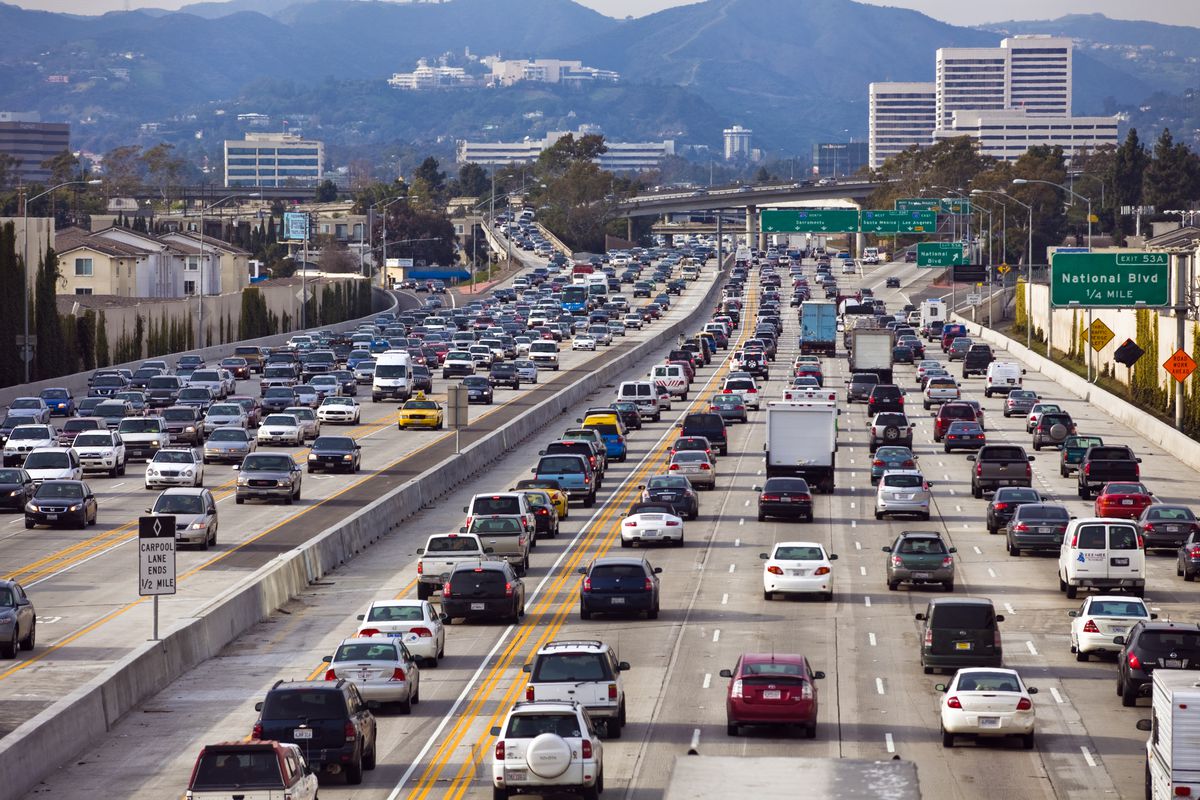 Telehealth services are aligned with the California Telehealth Advancement Act and federal regulations. Read more about telehealth services in California.
Virtual Care vs In-Person Visits: What's the Difference?
The current times we are in are certainly unprecedented, and many accommodations have had to be made in order to allow necessary operations to continue on. Doctor's appointments, therapy sessions, follow-up appointments, and intensive outpatient programs, or IOPs, have all been moved into the online space whenever possible to ensure the safety of everyone involved. Not only do these virtual appointments allow a higher level of safety to the medical professional and the patient, but it allows minimal contact with other individuals and patients, as well. The terms telemedicine and telehealth have become a common language for many of us these days, but what exactly is the difference between these two phrases, if there even is one? Today, we are going to discuss everything you need to know when it comes to the new world of telemedicine and telehealth.
What is Telehealth?
As we have just mentioned, telemedicine relates to a specific category of clinical services being provided to patients over some sort of telecommunication technology. Telehealth is a phrase that is representative of a much wider range of virtual health services that are not just clinical. Think of telehealth as the umbrella term for all things related to medical services that are administered via video technology. According to Health IT: "These include live-interactive videoconferencing, remote monitoring, store-and-forward imaging, and provider education. Many different types of care settings can benefit from telehealth technology."
Telemedicine falls under this umbrella, as it is the more precise description of medical assistance that is provided in this manner. Other services, such as the numerous ones we proudly provide to our patients at Overland IOP, fall much better under the scope of telehealth rather than telemedicine. Overland IOP utilizes telehealth to meet with clients for therapy sessions, to track progress, and for other necessary meetings and appointments.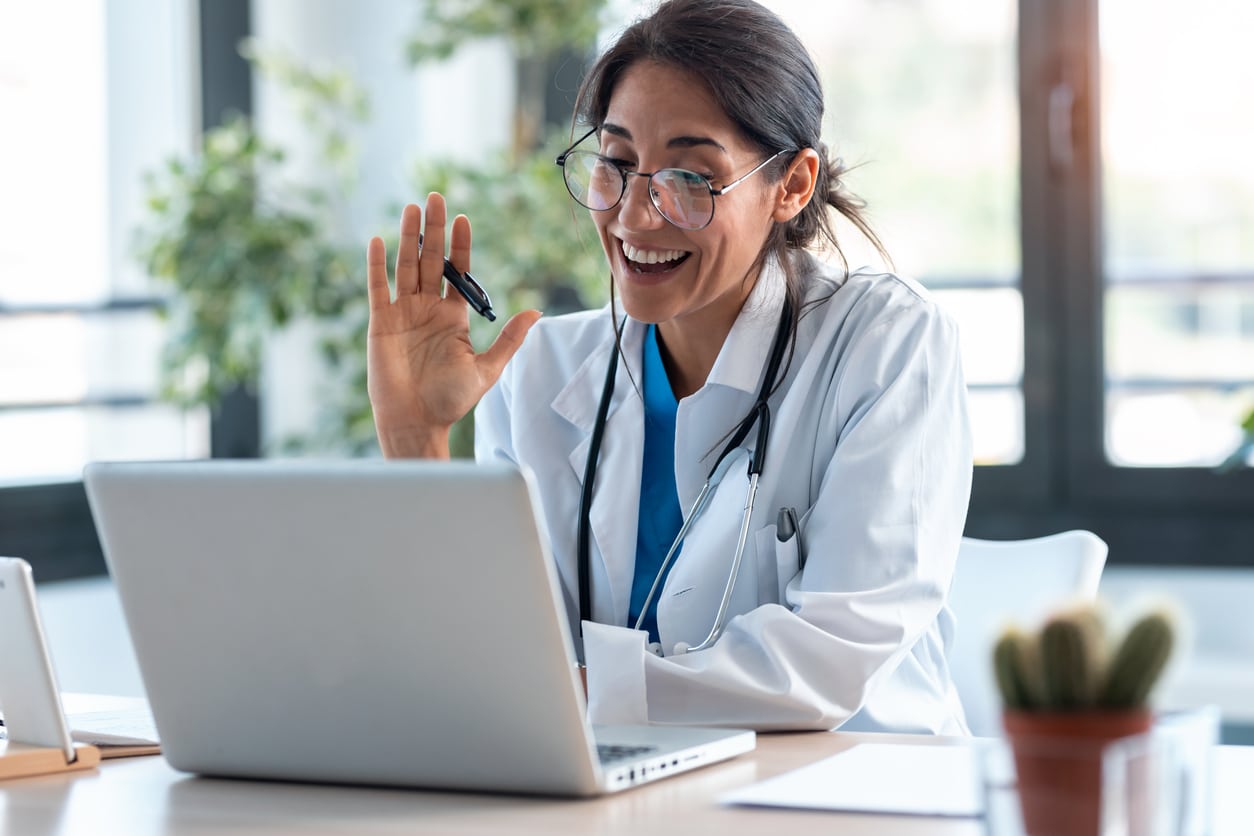 Telehealth consists of these 4 basic methods: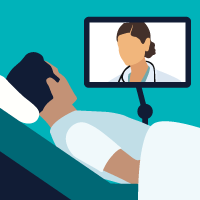 Live video (synchronous)
Live, 2-way interaction between a person (patient, caregiver, or clinician) and a clinician using audiovisual telecommunications technology. These video conferences used to be exclusively clinician-to-clinician telemedicine encounters. But many companies, such as Teladoc and LiveHealth Online, connect patients directly to clinicians every day.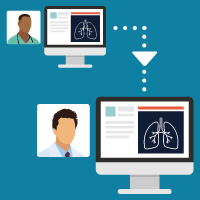 Store-and-forward (SFT)
Transmitting videos and digital images through a secure, electronic communications system. As compared to a "real-time" visit, this service provides access to data after it's been collected. Generally, clinicians record or capture diagnostic information (like X-rays, CT scans, EEG printouts) at the patient's care site. Then they send them to a specialist in another location. Because of the time delay between the image's transmission and when it's interpreted, SFT is often referred to as "asynchronous."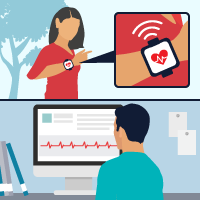 Remote patient monitoring (RPM)
Personal health and medical data collection from a patient in one location, which is then transmitted to a clinician in a different location. RPM helps clinicians and patients manage chronic illness. It uses devices, such as Holter monitors, to transmit information, including vital statistics — like heart rate, blood pressure, and blood oxygen levels.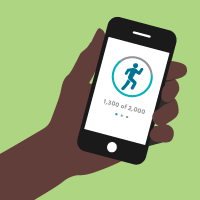 Mobile health (mHealth)
Smartphone apps are designed to foster health and well-being. These apps offer a wide range of health-related help. A small sample includes apps that send targeted text messages to encourage healthy behaviors, alerts about disease outbreaks, and reminders that help patients adhere to specific care regimens. Increasingly, smartphones may use cameras, microphones, or other sensors and transducers to capture vital signs and venture into RPM.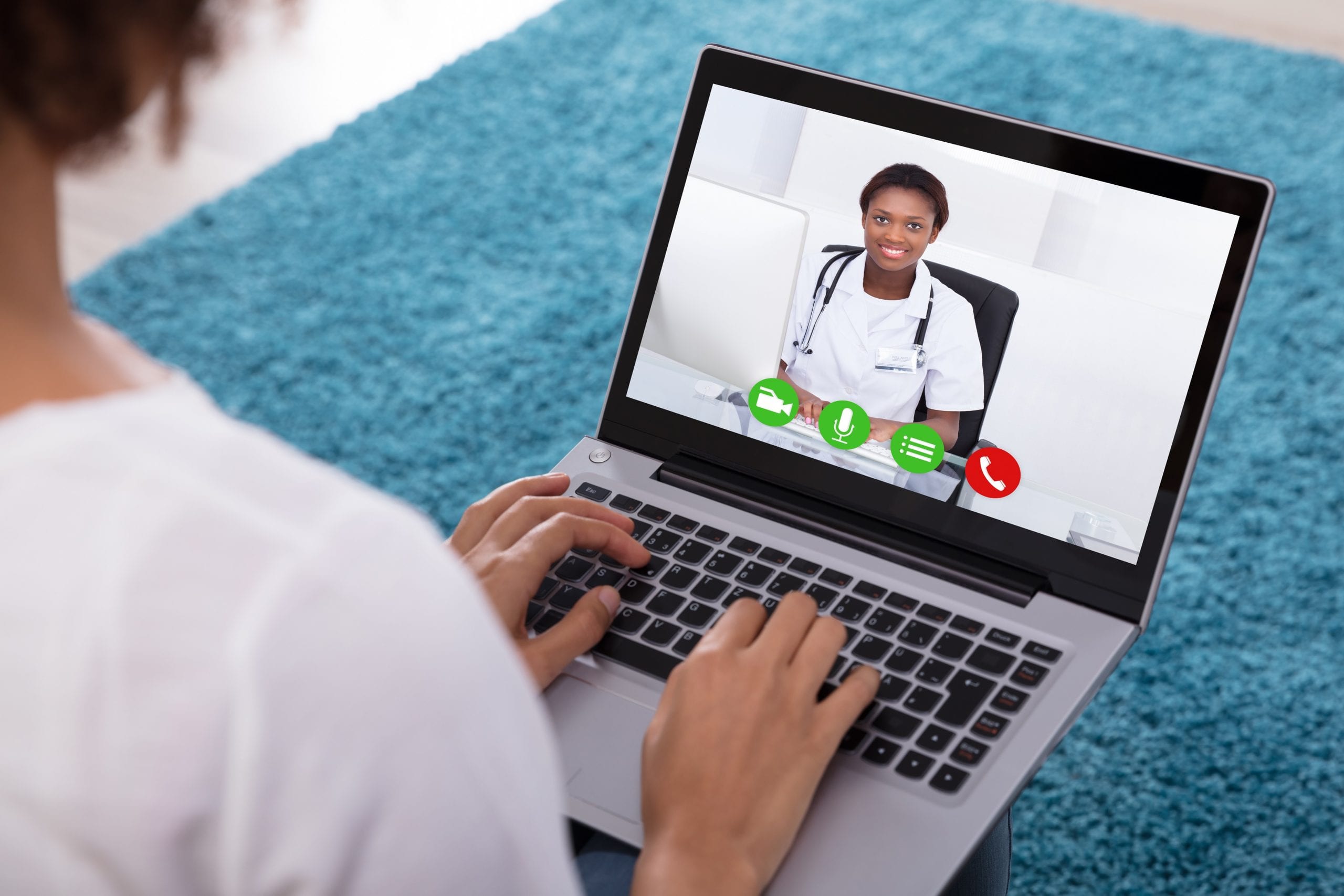 What is Telemedicine?
When the term telemedicine is used, it is referring to specific situations where advice and medical services are shared through a technological platform, primarily on a video call. With telemedicine, it is only clinical services that are being provided to patients through videoconference technology. With the ability to communicate electronically with a medical professional, in-person contact can be avoided and things like medications, chronic illnesses, and concerns that are not emergencies can all be conveniently managed through the handy tool of a webcam. Having follow-up medical appointments is another way that telemedicine is commonly being utilized today, too.
The Benefits of Telemedicine
The use of telemedicine has spread rapidly over the last years and is becoming integrated into healthcare systems at an increasing rate. Telemedicine offers patients and providers benefits that include:
Benefits of Telemedicine
24/7 access — reach out whenever you need
Increased patient access to providers – Eliminate commute time and scheduling hassles
Flexible plans to meet your needs and lifestyle
Seamlessly switch therapists, at no extra cost
Reduced healthcare costs – Save money while receiving high-quality care
Improved quality and continuity of care
Faster and more convenient treatment resulting in the reduction of lost work time and travel costs for patients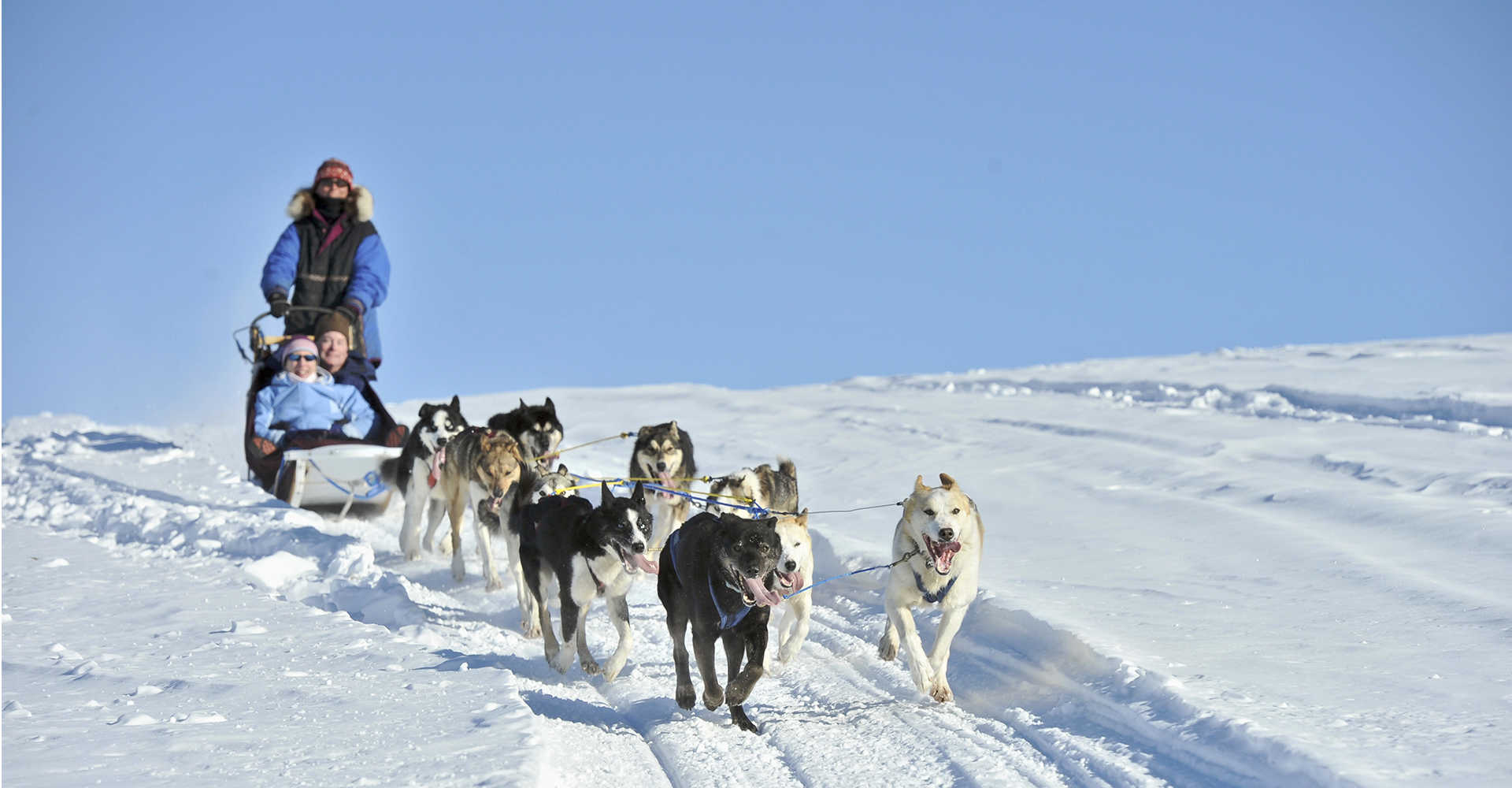 Currently, the following providers are approved to provide telemedicine services:
Physician office
Office of practitioner, including physician assistant, nurse practitioner, clinical nurse specialist, certified nurse-midwife, clinical social worker, clinical psychologist, registered dietitian, or nutrition professional (practitioners at the distant site who may furnish and receive payment for covered telehealth services subject to state law)
Critical access hospital
Rural health clinic
Federal qualified health center
Hospital (including general acute care and acute psychiatric hospitals)
Hospital-based or critical access hospital-based renal dialysis center including satellites (independent renal dialysis facilities are not eligible originating sites)
Skilled nursing facility
Community mental health centers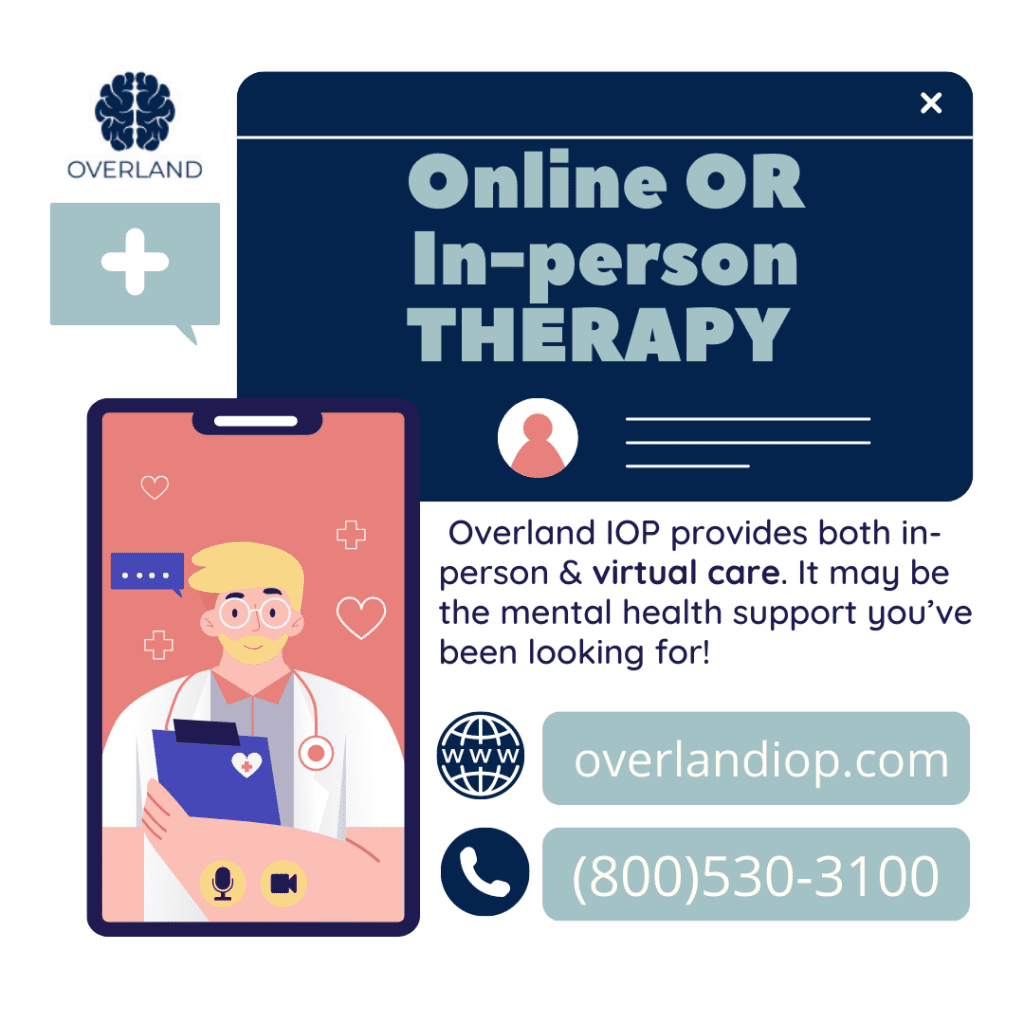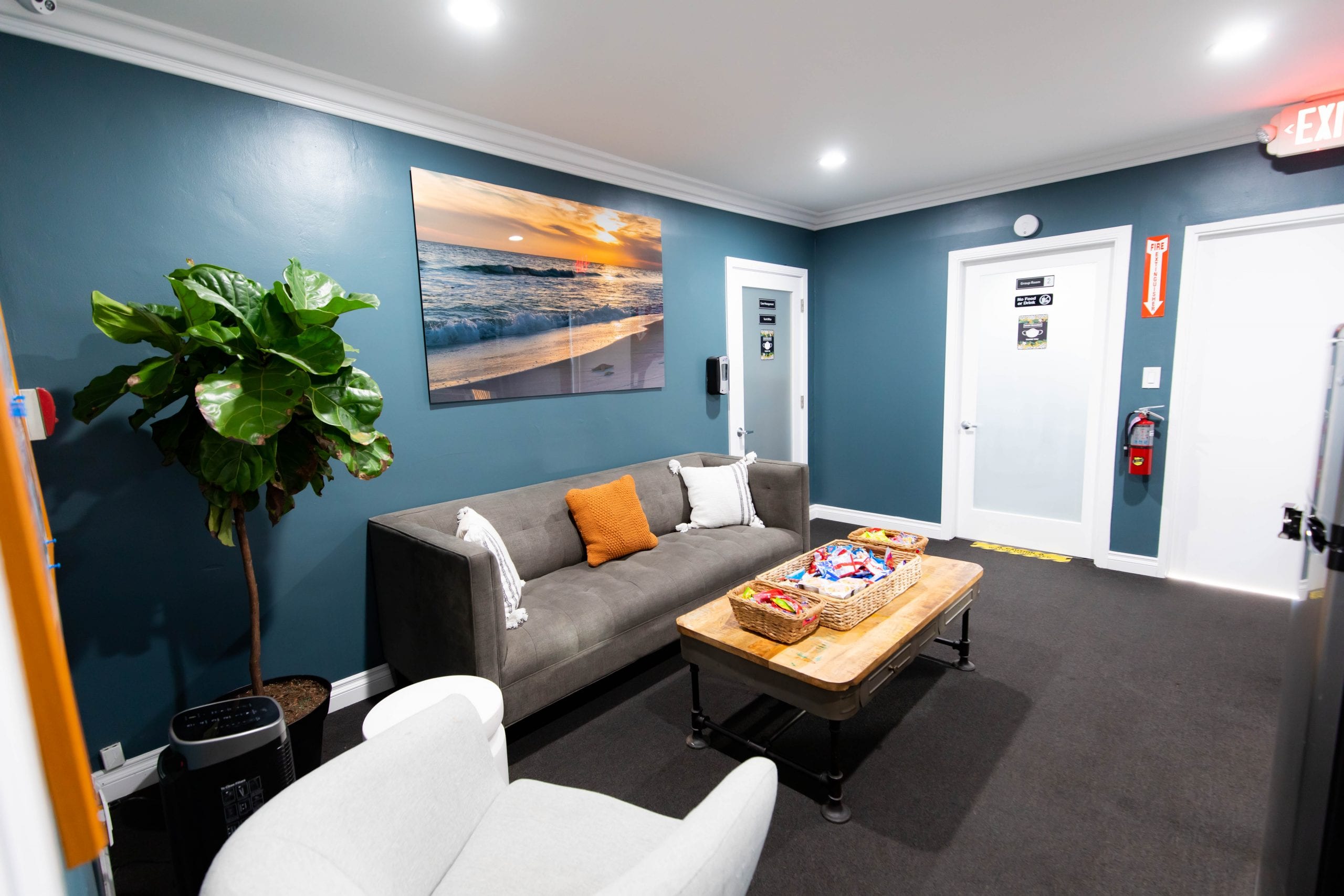 Overland IOP is a private facility in Los Angeles, California that provides both in-person and telehealth services. We work with PPO, HMO insurances, or cash. Unfortunately, and we don't accept Medi-cal and Medicaid.  Centers for Medicare and Medicaid Services for "Telemedicine and Telehealth" are available online at www.cms.gov/telemedicine.
Published: February 01, 2021
Last Updated: October 31, 2023