What are Opioids? What are Opiates?
Some people carefully distinguish between these two groups of narcotic drugs when they speak about them. Other people use the two terms interchangeably or prefer one over the other. Our language is evolving; lately many people, especially journalists and politicians, tend to refer to all of these drugs as "opioids."
According to the Centers for Disease Control and prevention, in 2019, opioids dispensing rates continued to remain very high in the USA:
In 5% of U.S. counties, enough opioid prescriptions were dispensed for every person to have one.
153 million Opioid Painkiller prescriptions were written in 2019
The overall opioid dispensing rate in 2019 was 46.7 prescriptions per 100 people, and some counties had rates that were six times higher than that.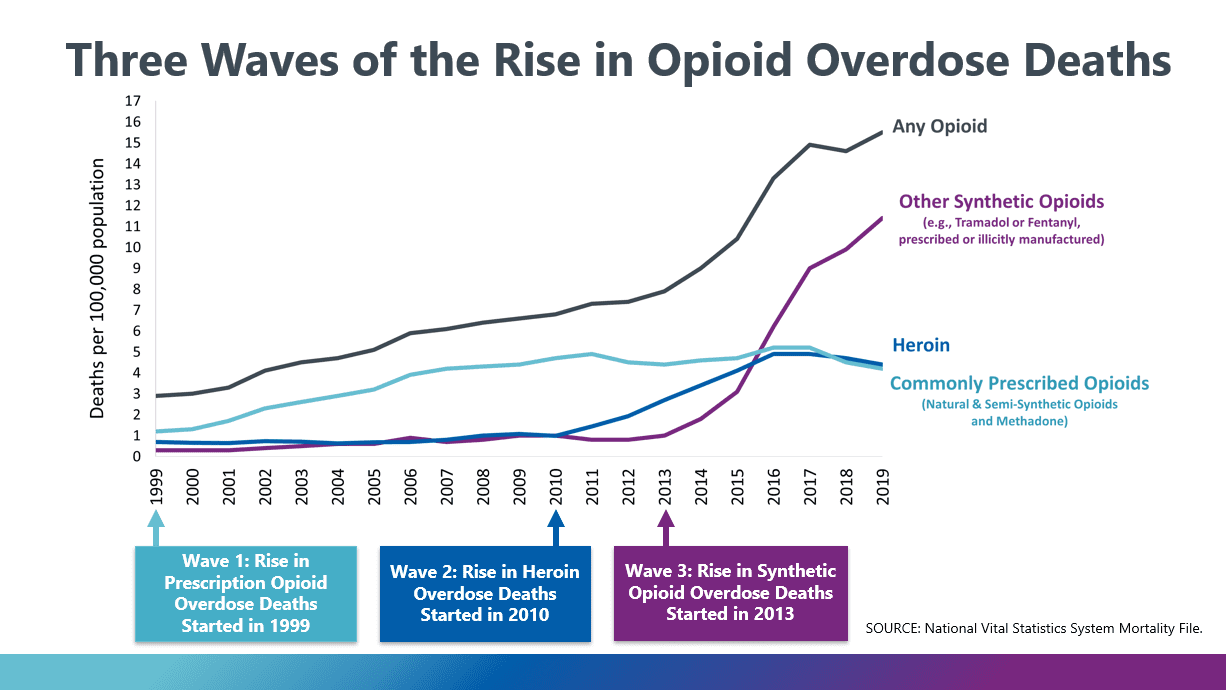 Do you know the difference between Opiates and Opioids?
Both opiates and opioids are used medically. They may be prescribed for pain relief, anesthesia, cough suppression, diarrhea suppression, and for treatment of opiate/opioid use disorder. Both opiates and opioids may also be used illicitly by people with substance use disorder. The main difference is in how opiates and opioids are made.
The poppy plant creates opiates. Opiates are labeled as "natural" because nature creates the active ingredient molecules. Common opiates include opium, morphine, and codeine; both made directly from poppy plants.
An opioid is a substance (molecule) that is synthetic or partly synthetic. This means the active ingredients are created chemically. Opioids act just like opiates in the human body because of their similar molecules. Common opioids are OxyContin, hydrocodone, fentanyl, and others.
Opiates are narcotics derived from the opium poppy (natural).
Opioids are narcotics that include natural opiates and semi-synthetic opioids and synthetic opioids created in a laboratory.
Sometimes people refer to opioids as synthetically generated narcotics and opiates – narcotics delivered from natural plants.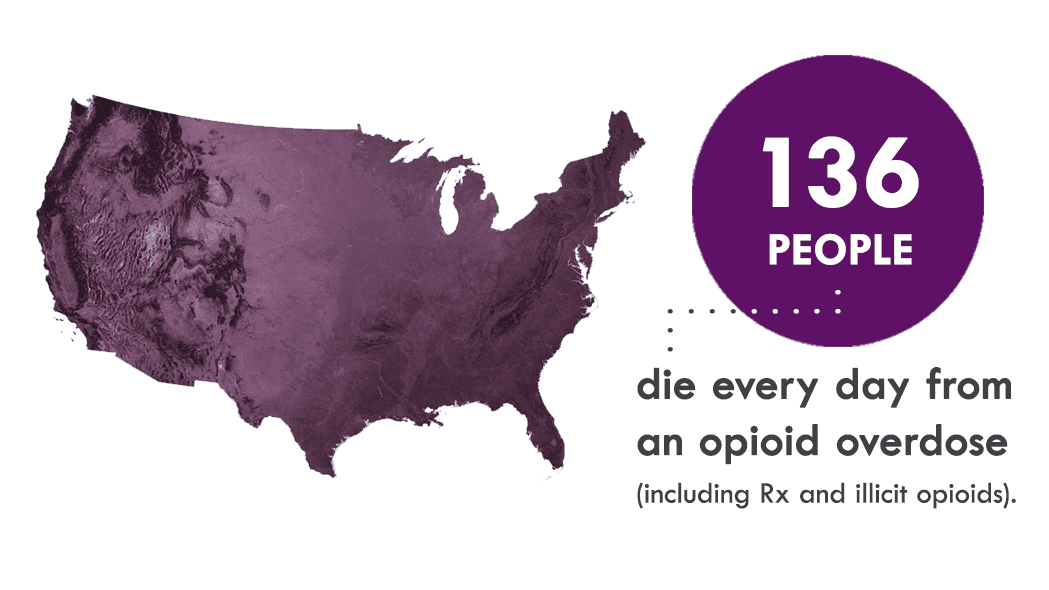 What Are Opioids?
Opioids are the umbrella term that includes natural opiates, semi-synthetic opioids, and synthetic opioids created in a laboratory.Opioids dull the senses and relieve pain, acting as pain relievers or anesthesia. Opioids include natural opiates, semi-synthetic opioids, and synthetics opioids.
Opioids attach to proteins called opioid receptors on nerve cells in the brain, spinal cord, gut, and other parts of the body. The opioids block pain messages sent from the body through the spinal cord to the brain when it happens. While opioids can effectively relieve pain, they carry some risks and can be highly addictive. The risk of addiction is especially high when opioids are used to manage chronic pain over a long period of time.
Types of Opioids :
 Naturally Occurring Opiates: Opium, Morphine, Codeine, Heroin
 Semi-synthetics opioids: Vicodin (Hydrocodone), Percocet (Oxycodone), Oxycontin (Long-acting Oxycodone)
 Synthetic (Man-made) Opioids: Methadone, Fentanyl
The pharmaceutical industry has created more than 500 different opioid molecules. Some are widely used medically; some are not.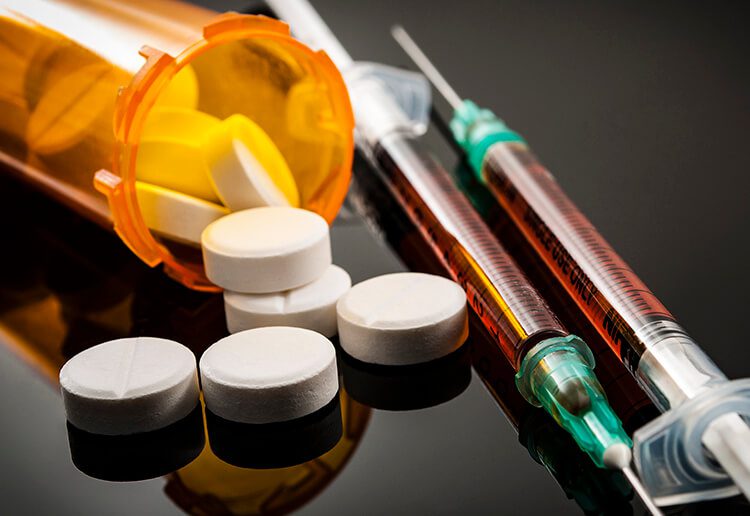 Well-known opioids used medically in the U.S:
Dextromethorphan (available in the U.S. without prescription as, e.g., NyQuil, Robitussin, TheraFlu, Vicks)
Dextropropoxyphene (e.g., Darvocet-N, Darvon)
Loperamide (e.g., Imodium)
Hydrocodone (e.g., Vicodin)
Oxycodone (e.g., Oxycontin, Percocet)
Oxymorphone (e.g., Opana)
Meperidine (e.g., Demerol)
Methadone (e.g., Dolophine)
Fentanyl/fentanil (e.g., Ultiva, Sublimaze, Duragesic patch)
Carfentanyl/carfentanil (e.g., Wildnil, for veterinary use)
If you are prescribed opioids, consider following the safety tips below:
Talk to your doctor. Make sure you have considered all alternative pain-relieving medications that don't carry an addiction risk. If opioids remain the best option, ask how to minimize the risks and side effects. Provide information on your medical conditions — and if you have taken opioids in the past, tell your physician how they affected you. Also tell your physician if you have a history of addiction to drugs or alcohol; people predisposed to alcohol abuse may be more susceptible to misusing opioids.
Watch out for side effects. Some side effects of opioids may be mild, such as sleepiness and constipation, while others, including shallow breathing, slowed heart rate, and loss of consciousness, can be serious and may be signs of an overdose. Ask your physician what you should be aware of and what you can do to prevent potential problems. If you experience possible symptoms of an overdose, contact your doctor or call 911.
Take opioids only as directed. Follow your physician's directions, and read the prescription label. If you take other medications, ask your physician whether it is also safe to take opioids.
Also, ask your doctor about other pain management alternatives, including:
Combination therapy. Opioids by themselves may not always fully control your pain. Combining opioids with other medications or nonmedication treatments, while under the care of a physician, can improve your pain management and result in your needing a lower dosage of opioids.
Nondrug therapies. Many people find relief with alternative therapies, such as biofeedback, meditation, massage, and acupuncture. You may also get relief with interventional therapies such as nerve blocks, or surgical procedures in which the nerves causing the pain are cut. A physician anesthesiologist or other pain medicine specialist can help you find what works best for you.
Injections or implants. If you are having muscle spasms or nerve pain, an injection of local anesthetics or other medications can help short-circuit your pain. If you have chronic pain in your back, arms, or legs, a pain medicine specialist might suggest spinal cord stimulation, in which a device is implanted in your back and blocks pain by delivering electric pulses to your nerves and spinal cord.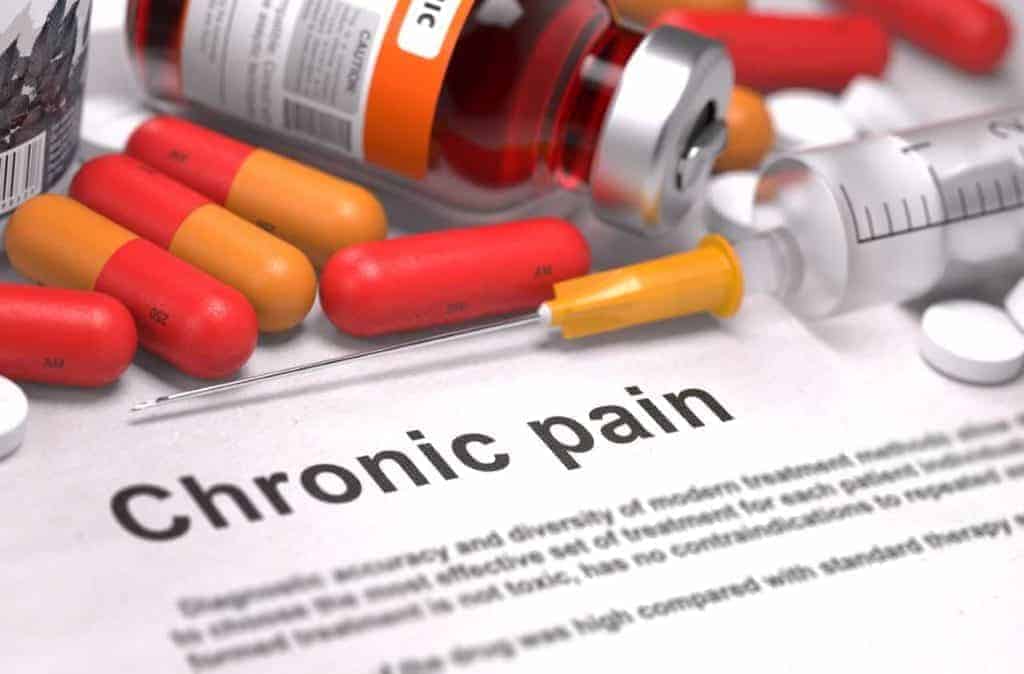 What Are Opiates?
Opiates include substances derived from Opium, a chemical that occurs naturally in poppy seeds and plants. These drugs are used clinically for treating mild to severe pain. Unfortunately, due to their intensely calming effects, Opioids have tremendously high rates of abuse, which can lead to addiction in many cases.
Opiates include:
Opium
Morphine
Codeine
Heroin
If you or someone you know is struggling with opioids or opiates addiction, contact Overland IOP in Los Angeles, California, for IOP and PHP treatment.
Published: August 27, 2021
Last Updated: August 27, 2021