Happy Pride Month 2021
June is LGBTQI Pride Month. As a sub-holiday during Pride Month, Pride Day is celebrated on June 28. The day marks the date in history when the first pride march was held in New York City in 1970. However, different communities celebrate Pride Day on different days throughout June. Happy Pride Month!
An annual event starting after the Stonewall riots that happened in 1969 New York City, each June is dedicated to celebrating and recognizing the impact the LGBTQI community has had on our history. It is also dedicated to remembering those who have been lost to hate crimes or HIV/AIDS.
In the latest Gallop poll, the data showed that 5.6% of Americans now identify as LGBTQI, which is up from 4.5% in Gallup's previous update based on 2017 data.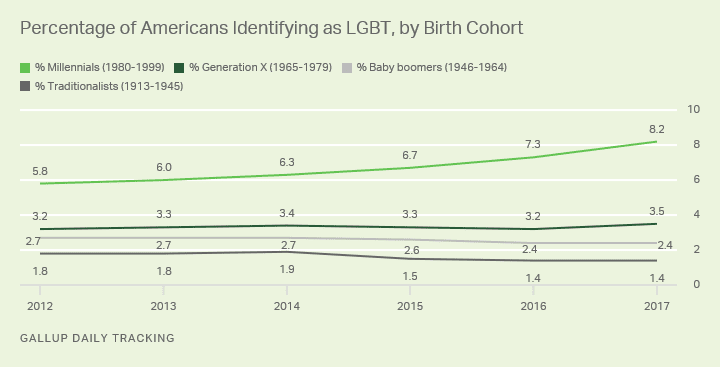 During Mental Health Awareness Month this year, the National Alliance on Mental Illness (NAMI) continues to amplify their "You Are Not Alone" message as millions of Americans face the reality of living with a mental illness. In fact, the statistics may surprise you.
Pride is about people embracing who they are and coming together to show how far gay rights have come. Individuals in the LGBTQI community come from all walks of life, and according to the latest Gallop poll, the LGBTQI community is growing:
Finding strength and belonging in the LGBTQ community is common, however, it is not without its own challenges. Members of this community are at higher risk for mental health conditions, so it's important to understand how your sexual orientation and gender identity can impact your mental health.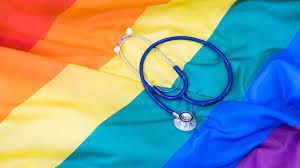 LGBTQI adults are more than twice as likely as heterosexual adults to experience a mental health condition.
Transgender individuals are nearly four times as likely as cisgender individuals (people whose gender identity corresponds with their birth sex) individuals to experience mental health issues.
What is pride Month and What do all these letters mean LGBTQI?
This month, June 2021 marks the 51st celebration of Pride Month — a time when millions of people come together in support of the LGBTQI (Lesbian, Gay, Bisexual, Transgender, Queer, and Intersex) community.
It goes back to June 28, 1969, when police raided a gay club called the Stonewall Inn in New York. Though the police claimed the bar was operating with an improper liquor license, the raid was about nothing more than violently harassing and arresting LGBTQ people in one of the few places where they felt safe. Similar raids on gay-friendly businesses had been occurring for decades, but Stonewall was one of the first times when the patrons fought back. A diverse crowd of lesbians, gay men, and transgender women, many of whom were people of color, clashed with the police, threw bottles, and refused to be intimidated. The six-day period of protests and demonstrations is now known as the Stonewall Riots. A New York rally held the next year to commemorate the first anniversary of the riots started the now-regular tradition of Pride Month.
Decades later those words gave us hope as gay people fought for marriage equality in the face of huge opposition. It was a battle we ultimately won, but in the face of attacks against transgender people, his lessons continue to resonate.
LESBIAN: Usually refers to a woman who has a romantic and/or sexual orientation toward women. Some nonbinary people also identify with this term.
GAY: Used in some cultural settings to represent men who are attracted to men in a romantic, erotic and/or emotional sense. Not all men who engage in same-gender sexual behavior identify as gay, and as such this label should be used with caution.
BISEXUAL or BI: A person who experiences sexual, romantic, physical, and/or spiritual attraction to more than one gender, not necessarily at the same time, in the same way, or to the same degree.
TRANSGENDER: A person whose sense of personal identity or gender does not correspond to the sex they were assigned at birth, or does not conform to gender stereotypes. Sexual orientation varies and is not dependent on gender identity.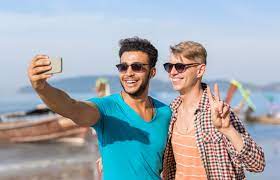 QUESTIONING or QUEER: a multi-faceted word that is used in different ways and means different things to different people. 1) Attraction to people of many genders. 2) Don't conform to cultural norms around gender and/or sexuality. 3) A general term referring to all non-heterosexual people. Some within the community, however, may feel the word has been hatefully used against them for too long and are reluctant to embrace it.
INTERSEX: An umbrella term that describes people born with any of 30 different variations in sex characteristics including chromosomes, gonads, sex hormones, or genitals.
PRIDE MONTH BY THE NUMBERS
52% – the percentage of LGBTQI people who've experienced depression recently.
1 in 8 – the number of LGBTQI people who have experienced unequal treatment from healthcare staff.
46% – the percentage of LGBTQI people who are open about their sexual orientation with their family.
4.1% – the estimated percentage of women who identify as LGBT.
350,000 – the number of people in the LGBTQI community that are transgender women.
1 in 5 – the number of LGBTQI women living in poverty.
43% – the percentage of LGBTQI employees who haven't revealed their orientation at work.
50% – the percentage of LGBTQI workers who recently got federal protection from discrimination.
10% – the amount of time LGBTQI workers spend hiding their identities.
<$12,000 – the annual income earned by 22% of LGBTQI people.
Shedding Light on Addiction and Mental Health in the LGBTQI Community
According to SAMHSA the LGBTQI adults are twice as likely to abuse illicit drugs compared to their heterosexual counterparts. This sobering statistic does not come without reasons. Individuals in the LGBTQ community are prone to discrimination and social stigma, experience feelings of loneliness and lack of support, experience internalized homophobia, and lack substance use disorder specialized treatment options. This community is at risk for judgment, shame, and discrimination. As a result, people often use alcohol and drugs as an unhealthy coping mechanism to numb their feelings, escape from reality, or overcome any external or internal struggles they face daily. Numbers do not lie:
Among all U.S. adults aged 18 and over, 96.6% identify as straight, 1.6% as gay or lesbian, 0.7% as bisexual, and the remaining 1.1% as "something else."
Research suggests that LGBTQI individuals face health disparities linked to societal stigma, discrimination, and denial of their civil and human rights. Discrimination against LGBTQI people has been associated with high rates of psychiatric disorders, substance abuse, and suicide.
Personal, family, and social acceptance of sexual orientation and gender identity affects the mental health and personal safety of LGBT individuals.
LGBTQI youth are four times more likely to attempt suicide, experience suicidal thoughts, and engage in self-harm than youths that are straight.
38-65% of transgender individuals experience suicidal ideation.
An estimated 20-30% of LGBTQI individuals abuse substances, compared to about 9% of the general population. 25% of LGBTQI individuals abuse alcohol, compared to 5-10% of the general population.
An interesting takeaway from the latest Gallop poll is that more than half of the LGBT respondents (56.6%) identified as Bisexual. Compared to almost a quarter (24.5) of the LGBT population that identifies as gay. The data also showed that 11.3% identified as Transgender and 3.3% identified as other. (e.g., queer, same-gender-loving).
Gen Z has the highest identification of the LGBT population, with 15.9%
Happy Pride Month 2021 Events in California
One City One Pride 2021
Fri, Jun 11 – Sun, Jun 13In
West Hollywood, CA
Each year the City of West Hollywood celebrates pride with its One City One Pride LGBTQ Arts Festival, which runs from Harvey Milk Day (May 22) through the end of June Pride month (June 30).
Read more on One City One Pride 2021 – Department of Cultural Affairs
4th Annual HEMET PRIDE "Virtual Event"
Fri, Jun 25, 4:30 – 7:30 PM PDT
Hemet, CA
Virtual Pride Event! Live Panels, entertainment. videos. Join Us! Please join us for your Virtual Hemet Pride event! This year again due to COVID-19 restrictions, we will be having Hemet Pride…Read more on Facebook
In Celebration of National Pride Month – Cathedral City Bar Tour
Mon, Jun 21 – Sat, Jun 26
Discover Cathedral City
68-700 Ave Lalo Guerrero, Cathedral City, CAWith COVID-19 restrictions being lifted on June 15th by the governor, the Cathedral City Gay Business Association (CCGBA) welcomes you back to Cathedral City. Please join them for a week-long Open…Read more on Palm Springs Life
LGBTQ+ Pride Night
Sat, Jun 12, 2:10 AM
1000 Vin Scully Ave, Los Angeles, CA
The Dodgers have again teamed up with their long-time community nonprofit partner LA Pride to host their annual LGBTQ+ Pride Night at Dodger Stadium, presented by Blue Shield of California, on…Read more on MLB.com
OnlyPAINT LIVE – Pride Month Edition
Sun, Jun 27, 2 – 5 AM
1323 Flower St, Los Angeles, CA
Your favorite OnlyFans creators from around the globe, come to life in this classy affair of paint and show! About this event, The parade may be canceled but we are not! Join us Saturday, June…
The Worlds of Bernice Bing: Film Screening with Madeleine Lim
Thu, Jun 24, 6:30 – 8:00 PM PDT
San Francisco, CA
Celebrate Pride Month with this virtual screening of two short films by award-winning queer immigrant Asian filmmaker Madeleine Lim. Following the films, which focus on the experiences of Asians…Read more on Asian Art Museum
Pride Month Resource Kit
Although many know Pride Month for the colorful events and celebrations, it is about more than that. It is about raising awareness of LGBTQI issues and the LGBTQI rights movement. Though we have made significant advances for equality, we still have a long way to go.  This month, we encourage you to learn more about how you can be a better ally to the LGBTQI community and support this celebration of acceptance and love.
LGBT Statistics for 2021
LGBTQI | NAMI: National Alliance on Mental Illness
Human Rights Campaign: Being an LGBTQ Ally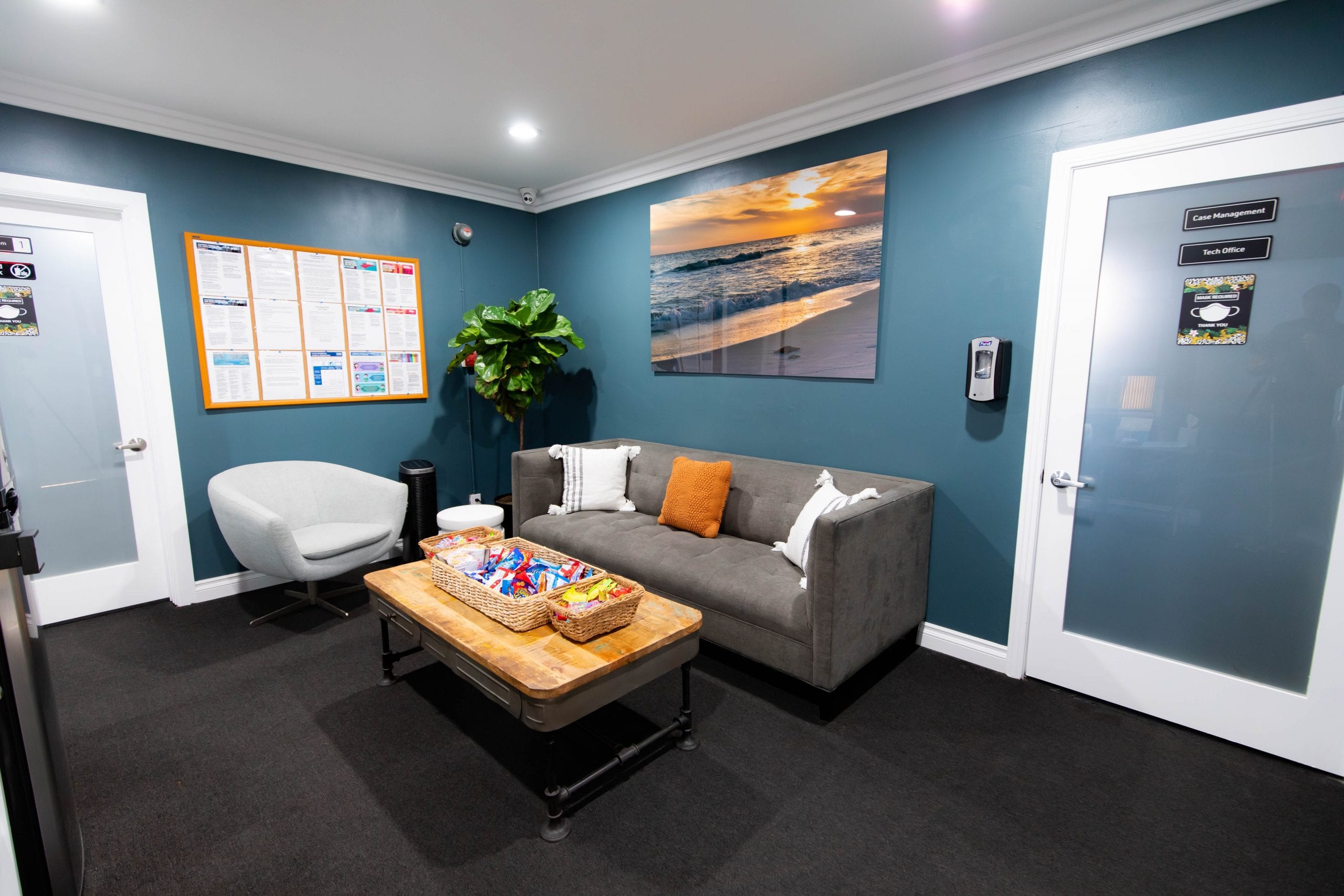 Overland IOP is the top-rated substance abuse and mental health treatment center in Los Angeles, California. Overland offers in-person and virtual intensive outpatient treatment programs for individuals who are struggling with mental health issues and substance use disorders. Overland IOP's team is LGBTQI-friendly and we understand that this is a special community that requires state-of-the-art treatment. Our dedicated treatment team goes underneath the surface of a presenting problem to determine the underlying triggers and address the root so that it doesn't manifest itself in other ways.
A multidisciplinary treatment team is available to treat each patient's individual needs with the utmost professionalism and compassion. Regardless of where you are in your recovery process, Overland IOP can help. Contact us today via phone, email, or live chat.
Published: June 04, 2021
Last Updated: April 12, 2022