Prince Harry Joins BetterUp as Chief Impact Officer
Amid a highly public spat with Buckingham Palace, Harry and his American wife Meghan Markle, a mixed-race former television actress, now live in California after stepping away from royal duties. On March 23th 2021 Prince Harry announced his first job in the corporate world by revealing he had taken a Chief Impact Officer position at a Silicon Valley mental health company BetterUp Inc, a California-based start-up that provides employee coaching and mental health assistance. The Duke of Sussex will be 'chief impact officer at mental health services business BetterUp, where he will help promote an app used by corporate giants including Hilton, Facebook, and oil firm Chevron to improve the wellbeing of their staff. The company's chief executive Alexi Robichaux has declined to say how much the royal will be paid, although similar roles at other California firms would command six or seven-figure salaries.
BetterUp Services
BetterUp Inc, founded in 2013, offers a mobile app that connects people to coaching, counseling, and mentorship programs. The service is used by more than 300 businesses including Chevron, Snap Inc and AT&T's WarnerMedia. BetterUp raised $125 million in February, taking its valuation to $1.73 billion. The firm says it has some 2,000 coaches offering services in 49 languages in 66 countries.
The Wall Street Journal first reported the news of Harry's new role. In his new role with BetterUp, the Duke of Sussex will champion the importance of maximizing human potential worldwide, according to chief executive Alexi Robichaux.
"I firmly believe that focusing on and prioritizing our mental fitness unlocks potential and opportunity that we never knew we had inside of us," Prince Harry said in a BetterUp blog post.
Chief Impact Officer Job Description
Usually, the Chief Impact & Strategy Officer (CISO) is a senior leadership position, reporting to the CEO, providing strategic leadership, management, and guidance to the company's leadership. The CISO ensures the company's impact and leadership goals and objectives are achieved according to company national compliance standards and leads implementation, development, iteration, and evaluation of the company's strategic direction for community investments and engagement.
The Duke, 36, revealed he has been using BetterUp's services including talking to one of its 'truly awesome' coaches for a couple of months who gave him 'sound advice and a fresh perspective'. He wrote in a blog post how he will focus on 'driving advocacy and awareness for mental fitness', helping to guide the firm's 'social mission and impact', 'influencing the vision of BetterUp's platform, community and member experience' and expand its 'global community of thought leadership, coaches, customers, and members through outreach and strategic planning'. Explaining why he took the job, Harry told the Wall Street Journal in a suitably corporate response: 'I intend to help create impact in people's lives. Proactive coaching provides endless possibilities for personal development, increased awareness, and an all-round better life'.
"I intend to help create impact in people's lives," Prince Harry said in an emailed response to questions about why he's taking the job. "Proactive coaching provides endless possibilities for personal development, increased awareness, and an all-around better life."
Prince Harry's statement about why he's joining BetterUp as Chief Impact Officer
First of all, I am really excited to be joining the BetterUp team and community! Thanks for having me.
I firmly believe that focusing on and prioritising our mental fitness unlocks potential and opportunity that we never knew we had inside of us. As the Royal Marine Commandos say, 'It's a state of mind.' We all have it in us.
Being attuned with your mind, and having a support structure around you, are critical to finding your own version of peak performance.
What I've learned in my own life is the power of transforming pain into purpose.
During my decade in the military, I learned that we don't just need to build physical resilience, but also mental resilience. And in the years since, my understanding of what resilience means — and how we can build it — has been shaped by the thousands of people and experts I've been fortunate to meet and learn from.
When I first met Alexi, we instantly recognised a shared passion for helping others realise their full potential. As our conversations continued, it became even more clear that we hold a similar philosophy on mental health: that we must proactively take care of our minds.
In addition to this shared philosophy, what caught my attention about BetterUp was that the company's mission to unlock the potential in people everywhere necessitates innovation, impact, and integrity. Their team has been delivering on that work for years. I was also impressed by the scale and opportunity for impact – the ability to change millions of people's lives for the better, through a combination of human connection, leading technology, and behavioural science.
I've personally found working with a BetterUp coach to be invaluable. I was matched with a truly awesome coach who has given me sound advice and a fresh perspective. And because we believe in strengthening our own mental fitness, our entire Archewell team also has access to BetterUp coaching.
As BetterUp's first Chief Impact Officer, my goal is to lift up critical dialogues around mental health, build supportive and compassionate communities, and foster an environment for honest and vulnerable conversations. And my hope is to help people develop their inner strength, resilience, and confidence.
In this new role, I'll be focused on four key areas:
Driving advocacy and awareness for mental fitness. We can and will elevate the global conversation around our mental health. What we're doing is about equipping people to thrive. Whether you're performing at the highest level, or want to get to the next level, or just want to get started, it's all about having the specialised resources, preparation, and human connection to back you up — whatever the challenge.
Guiding BetterUp's social mission and impact to bring the science of peak performance and human potential into the hands of people worldwide.
Influencing the vision of BetterUp's platform, community, and member experience. I'm excited to help shape their already extensive library with content and resources on mental fitness and to share new stories and voices. To start, I've invited BetterUp to work with 'Peak State: Mental Fitness', a platform I helped establish which provides practical online tools to enhance our mental fitness.
Expanding BetterUp's global community of thought leadership, coaches, customers, and members through outreach and strategic planning.
Self-optimisation is not about fixing something that's broken. It's about becoming the best version of ourselves, with whatever life throws at us — someone who is ready for the next challenge and can meet setbacks with courage, confidence, and self-awareness.
This is what BetterUp is making possible, and I look forward to being on this journey with you.
Join the community to get access to insights, advice, and tools on reaching your true potential, and be the first to learn about new content and programs on mental fitness and resilience that I'll be developing.
Why I'm joining Better Up. Prince Harry massage on BetterUp website
Alexi Robichaux's introduction of the new Chief Impact Officer
Everyone wants to live a meaningful life. But, there are often barriers — both external and internal — that can limit our ability to do that on our own. That's why we started BetterUp. We wanted to make a positive impact in the world by empowering millions of people to live their lives with greater clarity, purpose, and passion.
We're standing at a once-in-a-lifetime crossroad of opportunity as a society. We have the economic, technological, and scientific means to positively impact human potential at scale. But to achieve this, we must "reframe" how we think about human flourishing (the potential we all have), peak performance, and mental fitness.They are not separate pursuits. They are part of one interconnected journey of growth.
To meet this opportunity, it is with great pleasure and excitement that we welcome our first Chief Impact Officer: Prince Harry, The Duke of Sussex. We are energized by his model of inspiration and impact through action. As a true citizen of the world, he has dedicated his life's work to bringing attention to the diverse needs of people everywhere and advocating for mental health initiatives: from founding the Invictus Games, a platform for service personnel to use sport as part of their psychological and physical rehabilitation, to launching Sentebale, which supports the mental health and wellbeing of young people affected by HIV in Lesotho and Botswana.
As a member of the BetterUp executive team, Prince Harry will expand on the work he's been doing for years, as he educates and inspires our community and champions the importance of focusing on preventative mental fitness and human potential worldwide.
I could go on, but I think he can say it better himself.
Introducing our Chief Impact Officer on Better Up website
READ MORE: Prince Harry Opened Up About Panic Attacks, Severe Anxiety & Therapy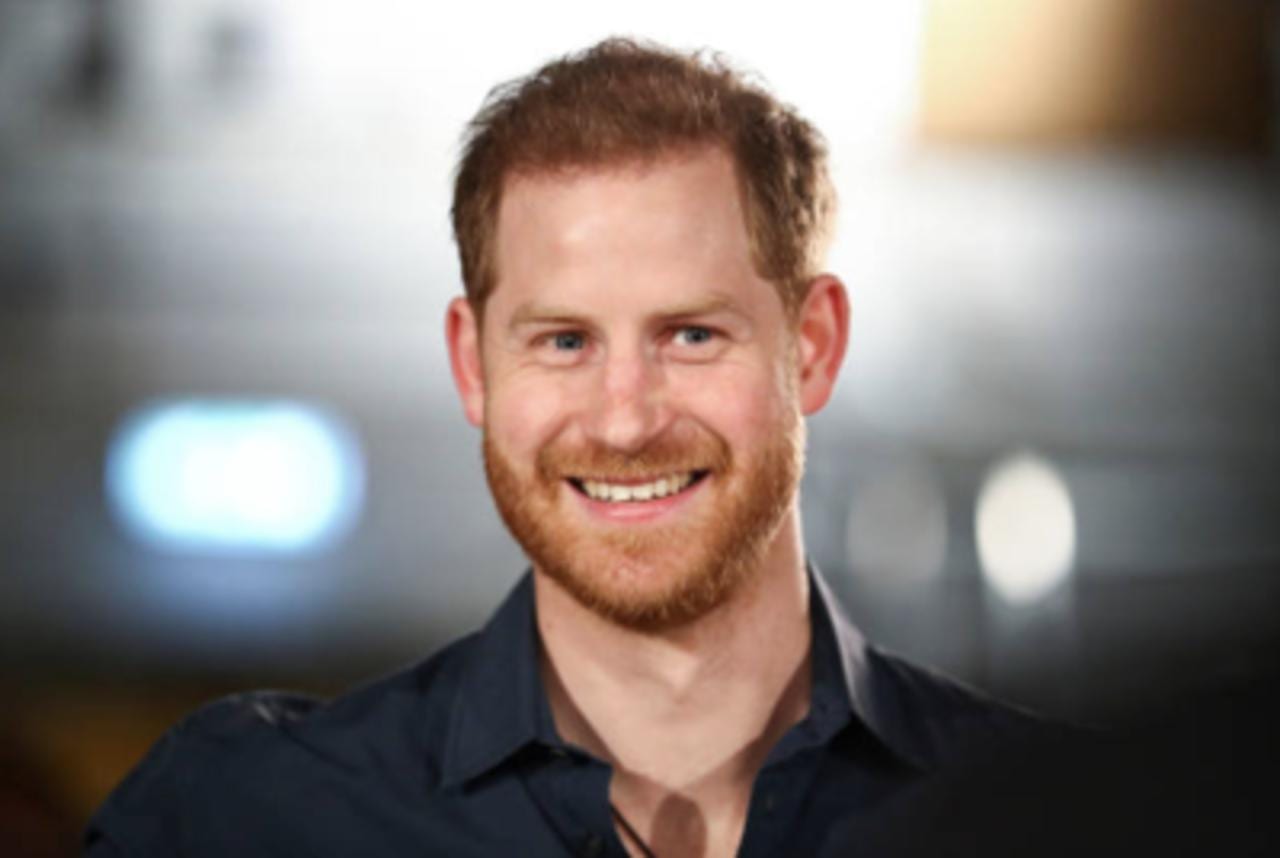 Overland IOP is a facility that demonstrates personalized care to every individual that arrives here, as every person is different and has unique requirements and objectives they want to meet. Our team, at Overland IOP,  offers services that range from mental health counseling to rehabilitative services for various and complex addictions. Navigating the world of recovery and healing should not be a singular undertaking, especially when such beneficial resources such as ours exist and are here to help. With the new California mental health law, quality care and support have become significantly more accessible to those that are in urgent need of mental health aid, and Overland IOP is undoubtedly one of the best facilities in the state when it comes to providing these crucial services. Overland Intensive Outpatient is ready to provide both in-person and virtual care (Telehealth services). Help is only one call away! We work 24/7.
Published: March 24, 2021
Last Updated: May 27, 2021