The Benefits Of Outpatient Treatment For Mental Health & Substance Abuse
Health, in general, is an indispensable thing for anyone. Mental health is certainly no exception. If you're struggling with mental health issues, they can make getting through daily life immensely hard. They can make getting through situations often feel close to impossible. It doesn't matter if you're suffering from depression, anxiety, or anything else along those lines. You have to go above and beyond to take charge of the problem. People who have mental health disorders of any kind should make a point to take action as soon as possible. It can often help to explore options in outpatient treatment facilities for mental health treatment and substance abuse. The advantages of this kind of treatment are both worthwhile and abundant.
It's Often Easy on the Budget
Outpatient assistance is in many cases easier on the budget. Although they do have their fair share of benefits, inpatient treatment usually cost patients a lot more money. If you're looking to decrease your expenses significantly, then outpatient assistance may be the route that fits you the best. This form of care doesn't call for accommodations, food, and various other amenities that may add up greatly in the cost department.
It Can Provide You With More Discretion
People in the modern world often have significant privacy-related concerns, and understandably so. If you want to recover from mental health troubles in a private and discreet manner, then the outpatient path may be right up your alley. People who opt for outpatient management live at home. That's how they can steer clear of all kinds of concerns that may pop up during inpatient treatment. If you opt for outpatient assistance, you may be able to keep going to work on a daily basis just as you did before. You will be able to lead your typical lifestyle without a huge adjustment. Since you have the freedom to maintain day to day life, many individuals in your life may never know you are undergoing treatment for a mental health concern. If you don't want your colleagues, family members or neighbors to discover anything that's going on in your personal life, outpatient assistance may be optimal.
It Can Reduce All Sorts of Hassles
If you want to reap the advantages of five-star assistance without having to compromise your basic existence, choosing outpatient management can be a fine idea. Outpatient options often do not interfere with careers, basic daily errands, social lives and beyond. If you don't want to have to deal with the annoyances of having to cancel appointments or make extra arrangements, then outpatient assistance may be ideal for you. You may be able to look into assistance that's on hand on weekends and at night, too. People who have particularly busy lives can often relish more flexibility when they pick outpatient help.
It Won't Separate You From the People You Care About the Most
Although at times necessary, inpatient treatment can sometimes make patients feel a bit alienated from others. It can be disconcerting to relocate to a totally new setting for a specified span of time. It can make people feel lonely and uneasy at times as well. If you want mental health assistance without having to go through the stresses of coping with an entirely new setting, then outpatient help may be suitable. If you want mental health help without having to be far from all of the individuals you love the most, then outpatient help may be highly appropriate, too. Family members and friends can often do a lot for individuals who are in the middle of taxing recovery missions. Of course, this is only successful if the patient has an extremely supportive system at home, which may not be the case for everyone.
It Can Provide You With Plentiful Options
People should never assume that their outpatient options are limited in any way. If you select the outpatient path, you can enjoy a plethora of choices in treatment and features. Outpatients can often choose between group therapy and individual therapy sessions. They can often opt for drug education, substance abuse education, socialization classes, relapse management, pharmacological assistance and beyond as well. It doesn't matter if you want assistance with potential relapses that may pop up in the future. It doesn't matter if you want to learn about the pharmacological world, either. Outpatient assistance can open you up to all sorts of perks that are on hand. You should never assume that choices are restricted for patients who go for outpatient help. They're in many cases just as plentiful.
It Can Give You Additional Peace of Mind
Peace of mind is always a wonderful thing for people who are trying to recover. If you want to say goodbye to mental health issues that have been plaguing your existence, then the outpatient path may be a fantastic fit for you. It may empower you to go about things just as you have before. It can inspire you to take charge of your future with the same confidence, too. Your objective should be to opt for the treatment that makes you feel 100 percent at ease. It should be to opt for the treatment path that can help you pursue an existence that's balanced, harmonious and conducive to pure contentment. If you want to learn all about outpatient and inpatient care, it can help to consult a medical professional for in-depth assistance as soon as possible. In many situations, it's helpful to reach out to other people who have been through treatment for mental health issues before. Ask them about their experiences with treatment. Did they go for outpatient help? Did they go for inpatient help? If they're enthusiastic about offering you guidance, you may be able to get suggestions that are sound and reasonable.
You should find out everything you can about the outpatient options that are in front of you. It helps to have a support network around you that can help weigh out your options and decide what's best for you. The better you understand outpatient treatment, the simpler it will be for you to make a choice that's logical and that fits in with all of your objectives.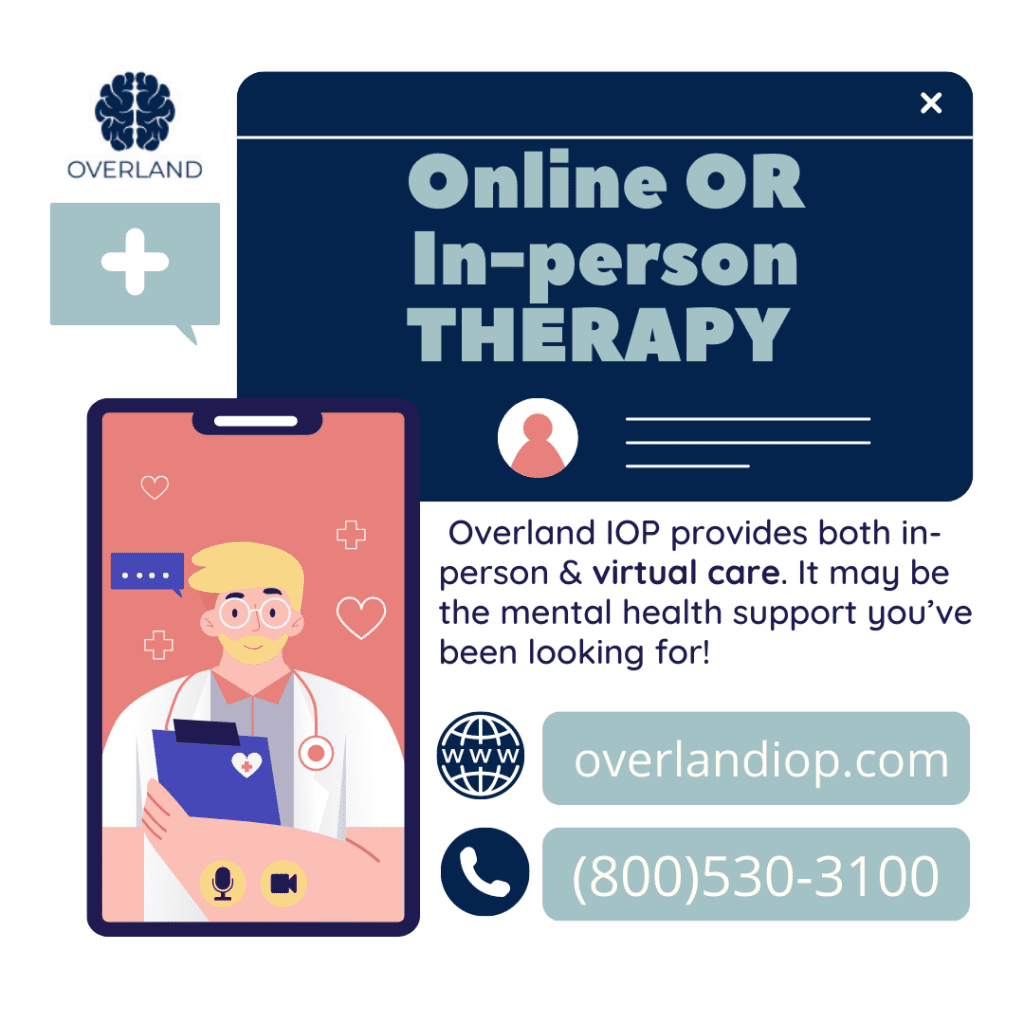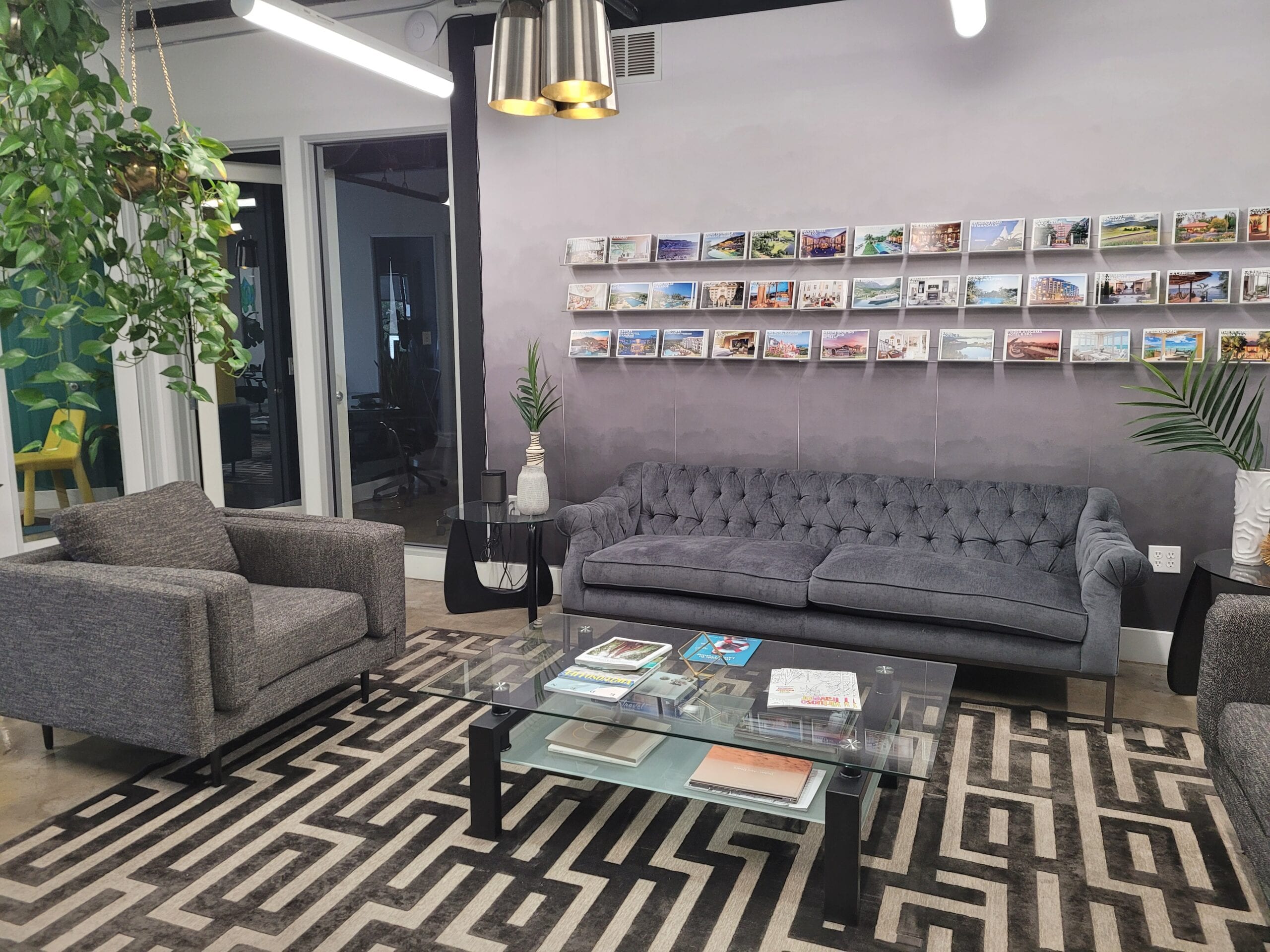 Overland IOP is a top rated mental health & addiction treatment Intensive Outpatient Center located in Los Angeles, California. Overland OIP offers individualized treatment for people seeking comprehensive services that encompass mental illness and/or co-occurring addiction. We accept most PPO and some HMO health insurance plans.
Overland Intensive Outpatient is ready to provide both, in-person and virtual care (telehealth services) to expand access to essential health services and meet the  health needs of our patients. Start your treatment with Overland IOP today!
Our team at Overland IOP  is dedicated to deliver a treatment experience beyond expectations. We pride ourselves on being highly-skilled professionals, dedicated to providing personal and exceptional care.
Published: January 03, 2021
Last Updated: June 15, 2021